I woke up with my hand on Blanket. OK, so I had it on Tommie's baby bump. She is close to the point at which she will need maternity clothes. Here's the problem: she normally shops in the men's or boy's sections and finding maternity clothes that don't look like doilies from grandma's couch is becoming quite a challenge. We searched and searched for maternity wear for the butch woman. It just does not exist. (I'm thinking...Shark Tank...any designers out there???) We dug up a few resources:
1.
Butch Preggo
2.
Maternity T-Shirts on Cafe Press
3.
Offbeat Families' Page
4.
Butchbaby & Co.
5.
Dykedads
Most of these sites are blogs, in which people discuss how to take normal clothing and retrofit it into maternity wear. The common suggestions are to wear t-shirts, overalls, and men's clothing in size XXL. The only really promising solution is Butchbaby & Co., which apparently has an 8-piece clothing line that is soon being released to the public. I am about to invest in their company! I'm sure they will sell out and not have more items until 2017. By then, Blanket will be two.
For now, we have started to preview Tommie's options from the usual suspects- Old Navy, The Gap, and Target. Here are some semi-androgynous pieces of maternity wear that we found.
The Gap: Skinny Cords
The Gap: Striped Crew Neck
The Gap: The "Boyfriend" Shirt (I hate the name, but it could work.)
Old Navy has a
"hoodies" section
for the pregnant butch. The only one that I found that doesn't look like it came from Talbots' spring collection is the Old Navy Sleeveless Hoodie.
COULD THIS BE FROM THE SET OF
FOOTLOOSE
?
As the pregnancy (hopefully) moves closer to the summer months, I imagine that shorts will be a problem. All of the choices are fit for pregnant teenagers; most of the maternity shorts I found have a 3.5" or 4" inseam. What the...??? The only pair that is remotely safe is also from Old Navy: Bermuda shorts with a 9" inseam.
AT LEAST THESE AREN'T COMPLETELY RIDICULOUS
If Tommie wants to be totally stereotypical and wear "active wear" for the entire pregnancy,
Target has some options
. Unless she is off to a pregnancy-themed softball game, however, these are completey absurd. I guess she could wear this:
IT SORT OF LOOKS LIKE A HANES' UNDERSHIRT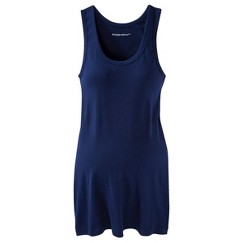 I fear that I am getting ahead of myself. I am normally so conservative in my thinking. I continue to have so many "what ifs" regarding Blanket's health and the longevity of the pregnancy. Now that we are in double-digits, I guess I am more hopeful that all is well. I am so eager to see the midwife this week and to schedule the genetic testing, and the next ultrasound. If Blanket clears these hurdles, this will instantly become more real to me. I am counting down the days until February 5th. Until then, I will watch the Super Bowl, enjoy the short ribs I made, and watch the snow begin to fall.