I don't know how other spouses of pregnant women feel, but I am starting to think I am willing this baby into the world. I am sending it telepathic signals to get it through each step and every hurdle. Tommie and I are approaching the end of week 8 and will celebrate the beginning week 9 tomorrow by watching our next What to Expect video. I am also gifting myself a massage tomorrow because I am truly exhausted from all of this. Week 9 is exciting because it will finally lead us to the infamous and coveted double-digit week 10! Ten is such a wholesome number. It is so perfect. It is a mark of quarterly success with the pregnancy. (I hear a radio announcer in my head saying, with charisma, "You are a quarter of the way there!") With all of this mental tugging, pleading, and mind melding with Sharkie, I am having a hard time making room for myself. I feel guilty that I am even considering my own needs right now.
I have been working through some way to approach my emotions in a healthy way. The stress and anxiety that can accompany pregnancy are massive and I do not want to make Tommie feel these things radiating from me like a ghastly sunburn. My
DBT Workbook
has been a real life-saver. The authors provide a list of 100 things you can do to distract yourself from this stress; they call it "
The Big List of Pleasurable Activities
." I made a pact with myself to check the list every day, during this upcoming ninth week. I have agreed- with myself- to DO one of these per day. It's not going to be easy! I am also brainstorming some new "pleasurable activities" that will keep my emotions in check. They are a bit strange, but here goes:
1.
Quilting Classes
: I know it's not 1815 and I am not yet 40, but I have always wanted to make a quilt! I found
classes available at our local Jo-Ann Fabric Store
.
2.
Design a New Tattoo
: Although I am a professional, I am covered in them. Most people never even see them. I would like something inspired by Henry David Thoreau's
Walden
and his chapter on "Where I Lived, and What I Lived For." I will reach out to my very talented tattoo artist and friend, Tim, at
Blueprint Gallery
in Hadley, MA.
3.
Take A Day Trip
: I have three favorite places that are all within a 90-minute drive- New Haven, Northampton, and Brattleboro. Tommie and I also adore
The Chesterfield Inn
. I would like to make one exursion a month. It is possible I will venture to Raleigh, NC to see my family too. We will have to wait until Sharkie is not making Tommie so sick, but I picture myself like this...
THELMA & LOUISE WITHOUT THE DEATH PART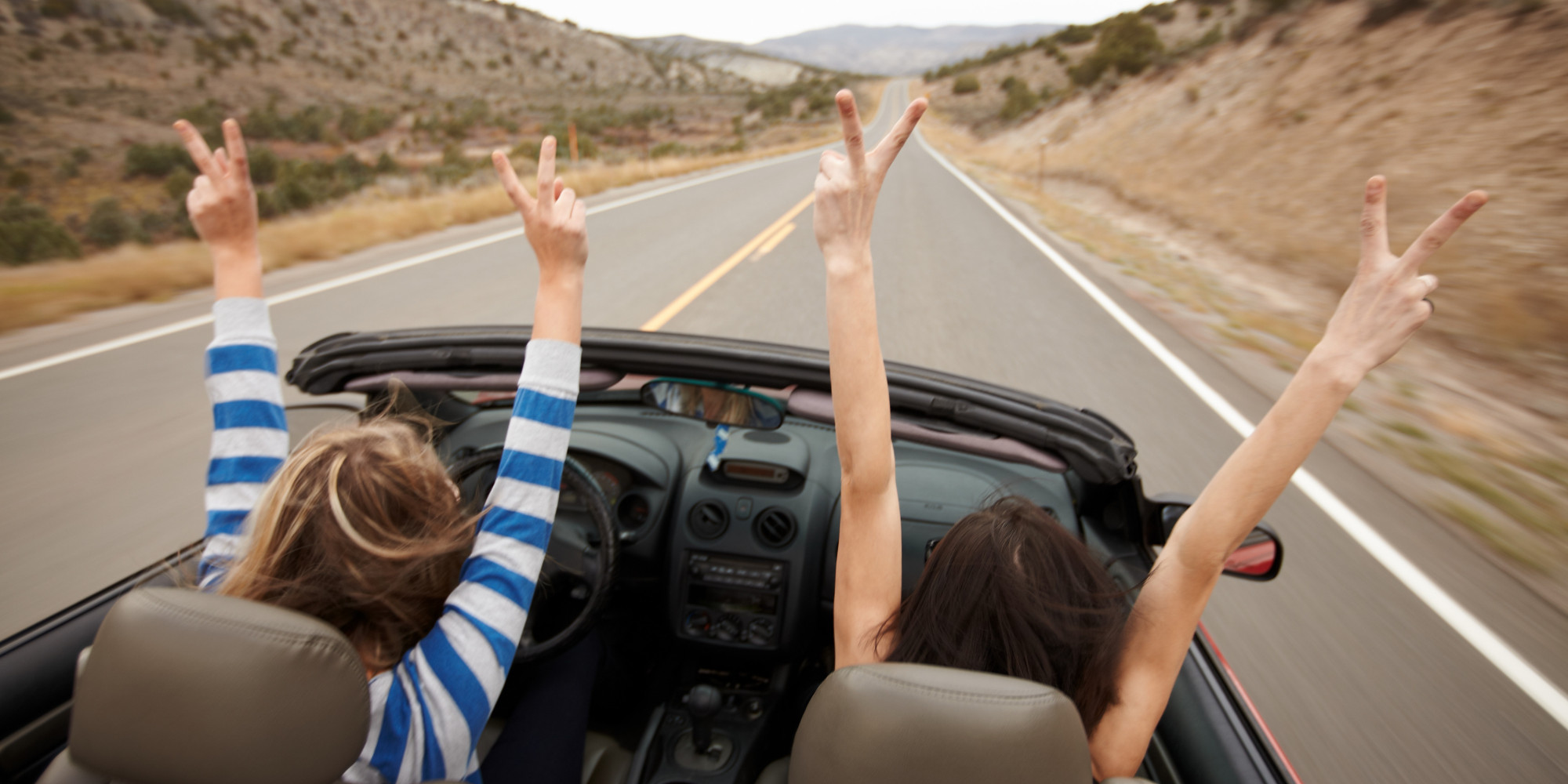 We live in Connecticut. It will probably look much more like this...
STUCK ON I-84 FOR SIX HOURS
It's time to go indulge in some bacon and make this a relaxing Sunday because, with some more luck, we won't have many more of these after August! Today's "pleasurable activities" will include wathing football, eating junk food, and day dreaming about Sharkie. I may read some more blogs too. I now have some favorites; see our blog list.